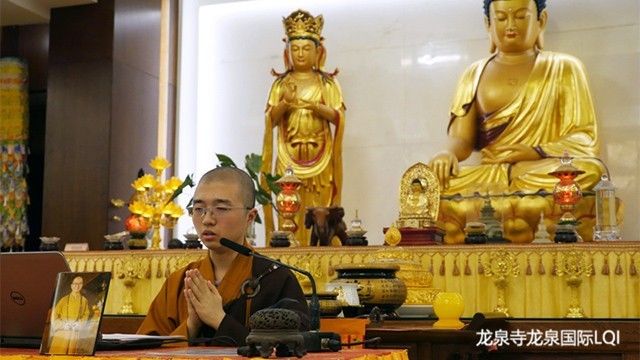 近日,北京龙泉寺僧团开设大课《南山律简史及其教理行果》,由贤听法师讲授。该课程针对僧团全体比丘和沙弥开设,旨在让僧众系统地了解汉传佛教戒律的发展史,及南山律宗的教理和修证体系,帮助僧众在今天的现实因缘下更好地学习和持守戒律。
Ven. Xianting recently gave a series of lectures on "A Brief History of Nanshan Discipline and its Teaching, Theory, Practice, and Reward" to the entire Sangha, the bhiksus and novice monks, at Beijing Longquan Monastery. The lectures have been designed to help the Sangha understand the evolution of precepts in Han Buddhism, the teaching, theory and system of practice of the Nanshan Ritsu School, as well as to encourage the Sangha to better learn and keep precepts under current circumstances.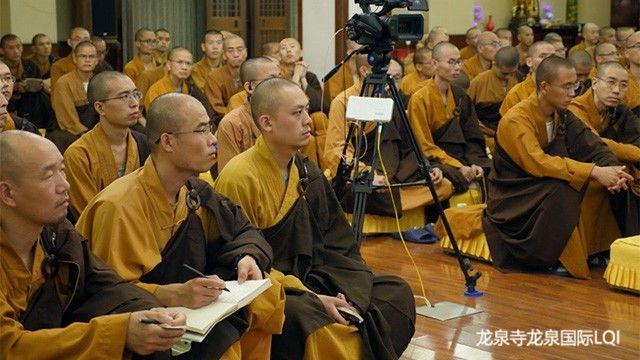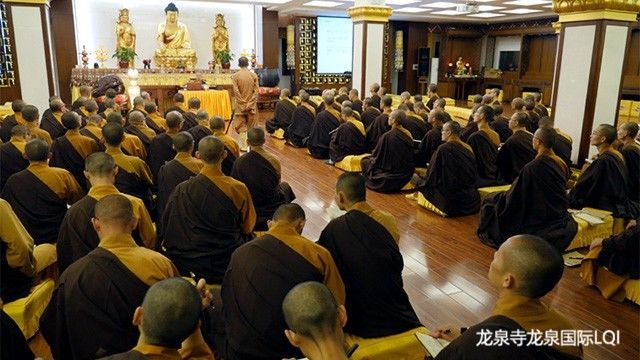 来源:学诚法师的微博
Source: Microblogs of Ven. Master Xuecheng
翻译:北京龙泉寺翻译中心
Translated by: Beijing Longquan Monastery Translation Center

龙泉寺僧团"如何为比丘护戒"专题课|Course on"How to Protect Precepts for Bhiksus"

龙泉寺僧团英语学习班开班|Longquan Monastery English Class for Sangha Opening